FRESH! Concert Series Brings The Best of The Hague Jazz Scene To The Stage
2 min read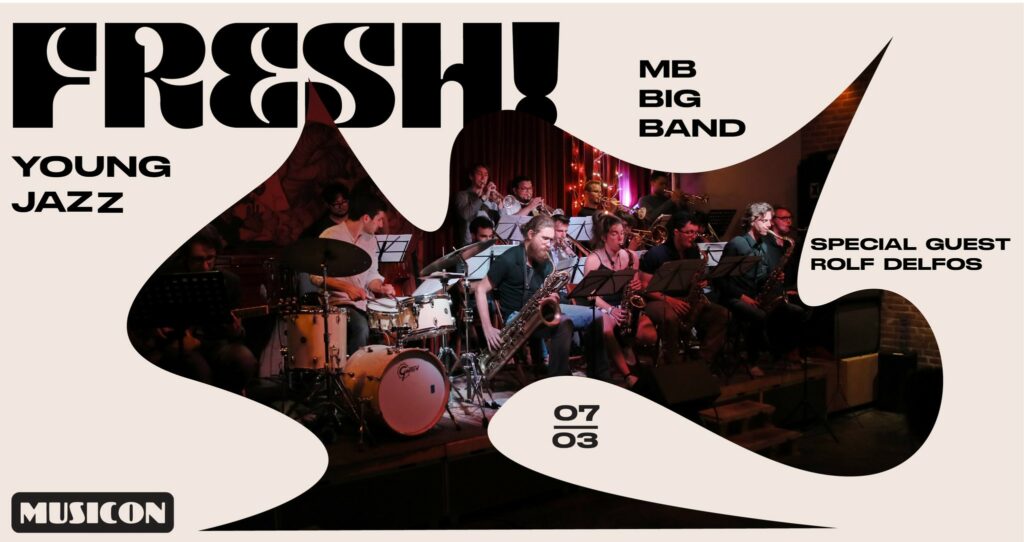 FRESH! is a new and vibrant jazz concert series in Den Haag. Featuring fresh music projects by the young international musicians connected to the Koninklijk Conservatorium Den Haag. The artists in our line-up span from traditional jazz bands to soulful pop vocalists, from professional orchestras to party-making swing bands. FRESH! is here to show Den Haag that its local scene of upcoming talent is more alive than ever and ready to get on stage!
Our 7-part series starts off in March with a great opening concert by the MB Big Band and special guest Rolf Delfos (Auratone, Jazzinvaders, Licks and Brains) on 7/3, then on 13/3 the young lions of the Untitled Quartet will perform their music, deeply rooted in jazz tradition.
On 26/3 the Badass Soul Collective will bring a full soul orchestra presenting their recently released EP. Soon after Tamarae takes the stage (17/4), led by the singer-songwriter Tamara Baas, mixing soul and pop with jazz improvisation.
In May it will be the time for the Pietro Mirabassi Nonet/ (8/5), a young ensemble led by the Italian saxophonist delivers their own take on Post-Bop vibes. On 15/5 we will see the return of the MB Big Band, but this time with special guest Eric Ineke on drums, paying tribute to the great Thad Jones Mel Lewis jazz orchestra.
Our explosive series comes to and end on 22/5 with the French based Le Musketrio, a dynamic electronic jazz formation that improvises parties mixing funk, hiphop, and afrobeat
FRESH! is made possible by Musicon, with the artistic direction of Lorenzo Mastrogregori. Special thanks to Podium de Nieuwe Kamer and BiD for making the Big Band nights possible.
AGENDA
March 7 – MB Big Band + Rolf Delfos / Big Band Jazz
March 13 – Untitled Quartet / Jazz
March 26 – Badass Soul Collective / Jazz Funk Soul
April 17 – Tamarae (album release party) / Singer-Songwriter Soul Pop Jazz
May 8 – Pietro Mirabassi Nonet / Jazz
May 15 – MB Big Band + Eric Ineke / Big Band Jazz
May 22 – Le Musketrio (FRESH! End Party)/ Jazz Funk Soul House
INFO
TICKETS €10 / € 5,- (WITH STUDENT DISCOUNT)
Website: https://musicon.nl
Facebook: https://www.facebook.com/musicon.nl
Instagram: https://www.instagram.com/musicondenhaag/