Crossing Border kondigt verhuizing én eerste namen aan
2 min read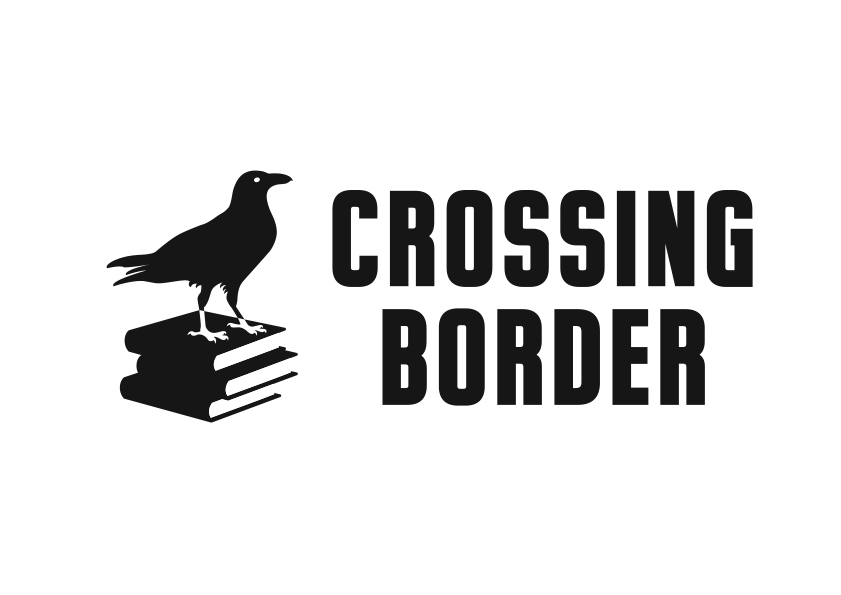 O.a. Michael Franti, The Low Anthem, Emiliana Torrini & The Colorist, Carl Frode Tiller, Minor Victories, DBC Pierre, Tourist LeMC, Michel Faber, Karl Hyde (Underworld), Barry Hay en Lisa Hannigan bevestigd
Crossing Border kondigt niet alleen de nieuwe editie met een fikse lijst allereerste namen aan, maar ook een verhuizing. Het Haagse muziek- en literatuurfestival verlaat de Koninklijke Schouwburg en het Nationaal Toneel en strijkt van 2 tot en met 6 november neer in de omgeving van poppodium Paard van Troje en de Grote Markt.
Meer cohesie tussen literatuur en muziek
De 24e editie van het festival begint al op woensdag 2 november en beleeft zijn hoogtepunt op vrijdag 4 en zaterdag 5 november op podia in Paard van Troje, de Zwarte Ruiter, de Blauwe Kamer (boven Hoender en Hop), Humanity House, de Lutherse Kerk, het Koorenhuis en meer locaties rondom het muzikale hart van Den Haag. Nog meer dan voorgaande jaren zal de nadruk liggen op de cross-over tussen literatuur en muziek, in de meest uiteenlopende genres, van zowel nationaal als internationaal niveau.
Eerste bevestigingen Crossing Border 2016
Crossing Border voegt meteen daad bij het woord met de bevestiging van o.a. de Amerikaanse muzikant, schrijver en spoken word-artiest Michael Franti, de IJslandse indiezangeres Emiliana Torrini, folkrockband The Low Anthem en Belgisch hiphopfenomeen Tourist LeMC. Ook de Ierse rechterhand van Damien Rice Lisa Hannigan, upcoming sensatie Angel Olsen en het Britse shoegaze-gezelschap Minor Victories met leden van Editors, Mogwai en Slowdive staan op het programma. Dat muziek en literatuur innig met elkaar verweven zijn, wordt bewezen met de speciale boekpresentatie van Golden Earring's frontman Barry Hay, spoken word van hiphopartiest Hef en de komst van Karl Hyde (Underworld) en Tim Burgess (The Charlatans). Schrijvers van nationaal en internationaal kaliber ontbreken ook niet: onder ander de Australische auteur DBC Pierre, bejubeld debutante Lize Spit, de Schotse schrijver met Nederlandse roots Michel Faber en Arnon Grunberg staan tussen de eerste aankondigingen.

De kaartverkoop, met Early Birdtickets, is reeds gestart,
Early bird dagtickets: €30 à €22,50
Early Bird passe-partouts: €50 à €40
Let op: de early birdtickets zijn uiterlijk verkrijgbaar t/m 12 juli 2016.
Ticketlinks:
Verzamellink: http://www.ticketmaster.nl/artist/crossing-border-tickets/930810
4 november: http://www.ticketmaster.nl/event/169019
5 november: http://www.ticketmaster.nl/event/169023
Passe-partout: http://www.ticketmaster.nl/event/169025
Voorlopige line-up:
Muziek: Michael Franti | The Low Anthem | Emiliana Torrini & The Colorist | Minor Victories | Tourist LeMC | Lisa Hannigan | Angel Olsen | Smutfish presents: Smetvis | Amber Arcades | Shame | Warhaus | Rodrigo Amarante | Palace | The Big Moon | Hef (spoken word) | Sarah Neufeld | XIXA | John Moreland | Charlie Cunningham | Gwenno |
Literatuur: Carl Frode Tiller | DBC Pierre | Michel Faber | Arnon Grunberg | Morten Strøksnes |Kat Kaufmann | Donald Ray Pollock | Ilja Leonard Pfeijffer | Marieke Rijneveld | Paul Kingsnorth | Lee Clay Johnson | Lize Spit | Lotte Dodion | Peter Buwalda | Harry Parker | Robin Turner | Jan van Mersbergen | Basje Boer | Stuart Evers | Thees Uhlmann | Roos van Sen | Laura Vazquez.
Boekpresentaties door: Karl Hyde (Underworld) | Barry Hay (Golden Earring) | Tim Burgess (The Charlatans) | Will Carruthers (Spacemen 3, Spiritualized).
Vind Crossing Border online:
www.crossingborder.nl
www.facebook.com/crossingborderfestival
www.twitter.com/crossingborderfestival
www.instagram.com/crossingborderfestival